YOWORI

exists to alleviate human suffering and social injustices of the ordinary people especially young women and girls by providing renewed hope to the hopeless and voice to the voiceless for the socio-economic and educational development.
Creating a Better Future for Malawian Girls
OUR OBJECTIVES
To promote the rights of young people especially young women of 30 years and below in the areas of Sexual Reproductive Health (SRH) Education, HIV/AIDS, young women leadership participation, advocacy and civic education.

To create a conducive environment for rural young women and girls who are victims of child abuse including child marriage, rape, defilement, by speaking out for them and providing care and support so that they too enjoy their rights and have their culprits taken to book.

To economically and socially empower disabled young women, teen mothers, young people living with HIV/AIDS and other vulnerable young people so that they realize their potential and stay positively in life.

To provide civic education on key national issues affecting the youth at grassroots level, such as good governance.

To promote agricultural production, commercialization and value addition among girls and young women.

To facilitate restoration and conservation of the environment.
OUR CORE VALUES
ABOUT YOWORI
About
About (YOWORI)
Young Women Rise
Young Women Rise (YOWORI) is Malawian registered women-led organizations established by young women who are were victims of forced child marriage and had fallen into early and unintended pregnancy.
YOWORI's main activities have been to support girls and young women who are going through the same challenges and beyond. Since its establishment, YOWORI has been advocating for human rights especially for the young people living with HIV, adolescent girls and young women, sexual and reproductive health and rights, economic empowerment and education empowerment.
YOWORI was established and got registered in 2016 and its registration number is TR/INC7113. YOWORI is also a member of Malawi Network of AIDS Service Organisations (MANASO) ,National Youth Council of Malawi (NYCOM) and it is an active member of the Council of NGOs in Malawi ( CONGOMA) and NGO Board
HIV/AIDS (inclusive HIV/AIDS fight)

Young women economic empowerment

Good governance and Human rights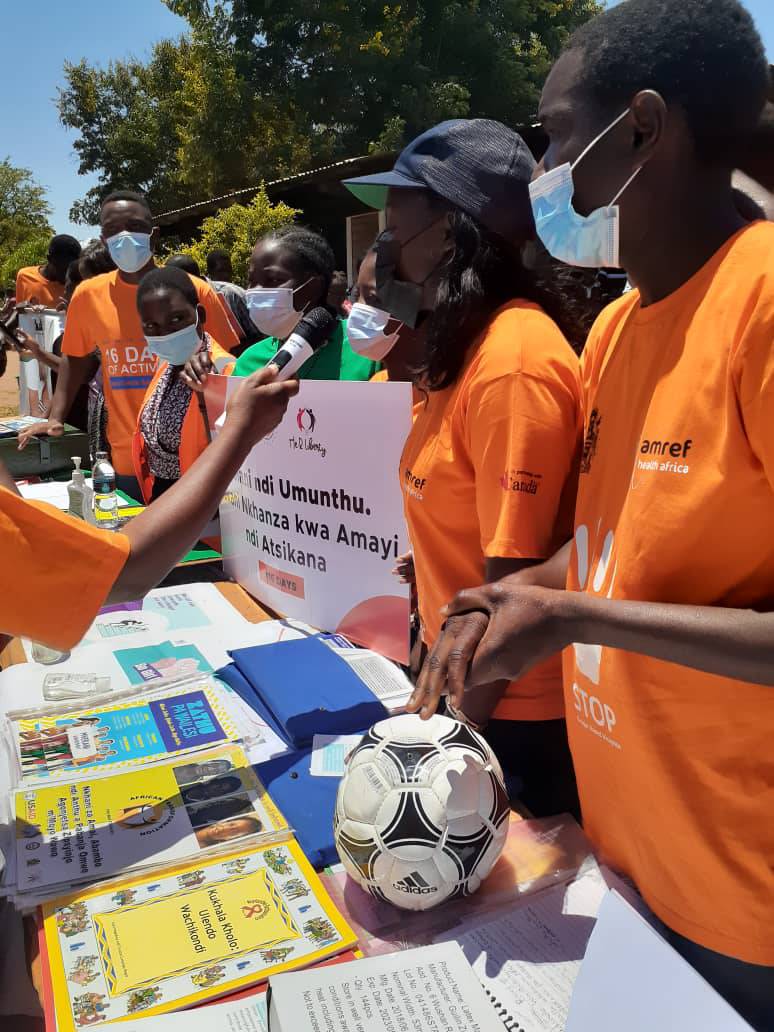 Have a look at our most recent engagements and the impact created in the communities we serve. 
I
YOUTH
Through this program we have managed to facilitate the establishment of two girls clubs at Muluma and Chiperere FP schools. This has created a conducing space where the girls are sharing ideas and seek solutions to problem facing them in their everyday life.
II
Women Economic Empowerment
On this thematic area YOWORI has trained 35 teen mothers in tailoring and designing skills. These young women are doing a group business aiming to grow their business together and to be sharing the profits for them to support their families and their education needs for those willing to go back to school.
III
HIV/AIDS (inclusive HIV/AIDS fight)
YOWORI has been doing awareness on HIV/AIDS. Since 2016, YOWORI has been distributing condoms and lubricants to the youth around the catchment area. This service was also extended to Zomba since it's a boarder with Chiradzulu.
When Young Women Rise came and teach me skills of Fashion and designing, Customers started coming and I started making money that made me to achieve my goal of building my fence.
My new kitchen is a dream come true and everything I hoped for. Pat and the rest of the crew were most helpful every step of the way to bring my dream to reality.
Even though I felt job was small, it was obvious that your company takes great pride in detail of the finished work. I would say that you exceeded my expectations.
Projects
Our recent
Popular Projects
Do you have some time and Passion to Support Communities in Malawi?
YOWORI is very open to have you as a volunteer.
Posts
Latest News
Recent Updates
Each Quarter get an email from YOWORI about updates, news, programs, etc.
Partners
Have a look at
Our Partners